Secret World Legend is turning TWO! And while there are lots of official anniversary things happening in game - our fantastic community has once again come together to ensure that everyone has AS MUCH FUN AS POSSIBLE!!! Excited? You bet I am - and you should be too!! 
There are masses of things going on both in game and via various social channels. For a comprehensive overview please check out the events listings and links posted over in the SWL Forums by Hollopoint >  https://forums.funcom.com/t/megaversary-2-agarthan-boogaloo-events-listings-and-links/73616
Come and support your cabal, and your community! We would love to see you all in game.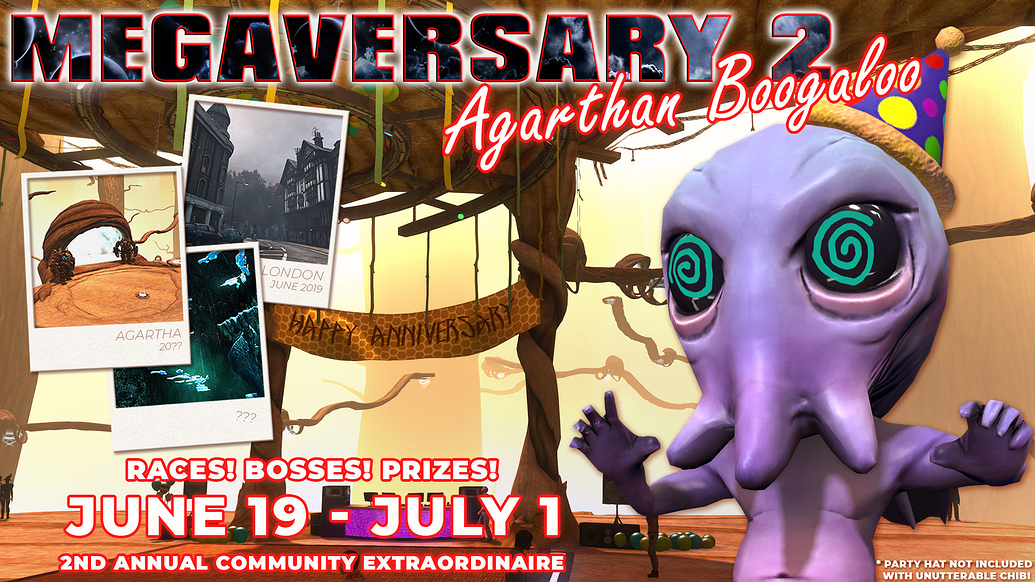 ---