Contents:
---
Introduction
The achievements for "Collection: Clothing" are achieved by getting your hands on clothing and weapon appearances in game. 
Getting all of the achievements for "Clothing" will give you a total of 55 Achievement Points.  
Note: If your achievements are bugged, i.e. you are showing having an achievement for collecting clothing, but the earlier achievements are not showing as completed, this can only be resolved via /petition 
To access your Dressing Room, you can either open up your character sheet (i) and clicking the dressing room button as highlighted in the image below, or you can go directly to the dressing room by pressing shift +i.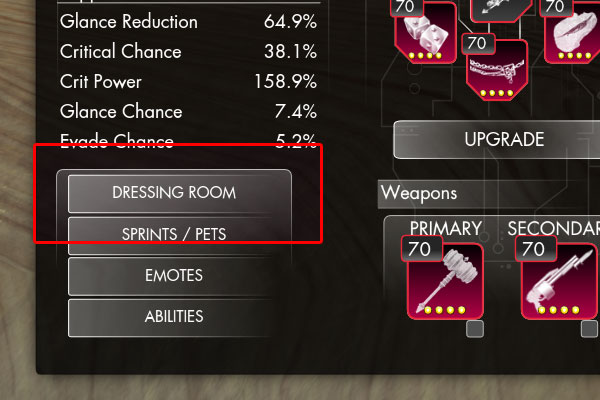 When you are in the dressing room panel, you will see that this is also where you can buy clothing or weapon appearances. It will show you in this panel whether you can buy something with Marks of Favour or Aurum. In some cases, it will tell you that the item is obtainable via the completion of another achievement, or via another means.  In this example below, you can see a Hammer appearance that you can buy directly from the dressing room panel for 30,000 Marks of Favour.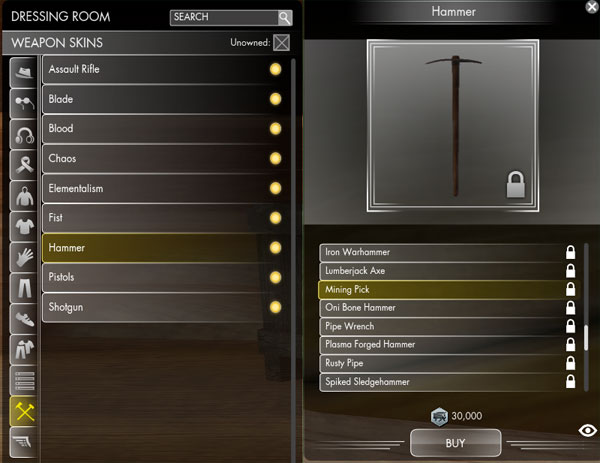 Another great source of clothing are seasonal events. Even if you do not get an item you are looking for, the Auction House is often full of very reasonably priced items. Check there for things you are missing. As a tip, items marked red are ones you already have, 
Collecting your collection
Fashion Enthusiast
| | |
| --- | --- |
| |  Objective:  Collect 100 pieces of clothing or weapon appearances |
|  Reward: | |
Walk-in Wardrobe
| | |
| --- | --- |
| |  Objective:  Collect 250 pieces of clothing or weapon appearances |
|  Reward: | |
A Hat for Every Occasion
 Objective:  Collect 500 pieces of clothing or weapon appearances
 Reward:

Clothing: Harbaburesti Straw Hat
10 Achievement Points 
Fashion Critic
 Objective:  Collect 1000 pieces of clothing or weapon appearances
 Reward:

Clothing: Fingerless Gloves, grey
10 Achievement Points 
Fashionista
 Objective:  Collect 2500 pieces of clothing or weapon appearances
 Reward:

Clothing: Open Leather Jacket, black
25 Achievement Points 
---