Home
Details

Written by

Elizabeth Katelin Hunt

Hits: 1456
Funcom have set up new community forums. Their goal with the forums is to unify the information by which they communicate with us - across all their games. If you have not already got your new account set up - get over there and do it!!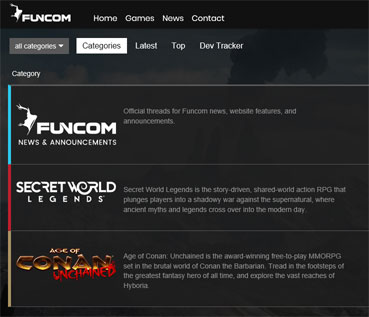 ---
Details

Written by

Elizabeth Katelin Hunt

Hits: 808
Our second Sharpening the Blades of 2018 is being held this coming weekend! If you are new to Nine Swords (and we have had quite a few new recruits this last few weeks.. so you had best be reading this!!) then Sharpening the Blades is a great event for you to attend. It is an event based on helping you feel more settled into our cabal - where in a friendly chat with our wonderful Academy team you can ask questions about things you are not sure of in Nine Swords, give us an idea of how you have settled in so far - and of course make suggestions on how you think we could do things even better!
If you are not new to Nine Swords, but would still like to attend - you are also very welcome! 
More details about the event can be found here in our forums. 
See you there!
---

Details

Written by

Elizabeth Katelin Hunt

Hits: 1089
Issue 24 of The Sword's Edge has been released today. Thank you to everyone that has contributed to this issue - 
You can read it here: The Sword's Edge Issue 24
---
Details

Written by

Thomas Shadowcat-x Hsu

Hits: 659
Starting Thursday the 8th at 9am EST, levelling up your gear will give you an additional 25% empowerment experience.  If you're trying to get the last few points of IP to the next elite level, now is the time.  For more information *click here*
I don't know about you, but I'm saving up a few large distillates for tomorrow, just to get the most bang for my buck ;-)
Details

Written by

Elizabeth Katelin Hunt

Hits: 642
It was great to see so many Swords logged in during this past weekend. There was always something going on when I managed to log in and I hope that was a similar experience for all of you. Lots and lots of IP gained, as well as lots of winges because of a lack of inventory space for all the signets!! 
GhostChilde has started a thread in our forum here for you to share your experiences from the weekend. 
---