Home
Details

Written by

Elizabeth Katelin Hunt

Hits: 1282
Nine Swords Member Awards are a fantastic way for our leadership team to recognise the hard work, achievements and participation of our cabal members. It is a way for us to show that we see you doing things to positively impact our cabal. The main way we will be awarding you - will be with shiny medals!!   
Starting today, you can be awarded medals by our leadership team. There are multiple things you can do to gain medal awards in Nine Swords - by contributing to our divisions, by fulfilling the requirements for our one-off rewards or by attending a workshop. 
For more information why not take a look at our 9S Member Awards directive. 
---
Details

Written by

Elizabeth Katelin Hunt

Hits: 1252
Massive thank you and appreciation to @HikariKenzaki for creating the Monster Mash Masquerade 2018 Photo Book!! 
It is incredibly awesome - and you can check it out here: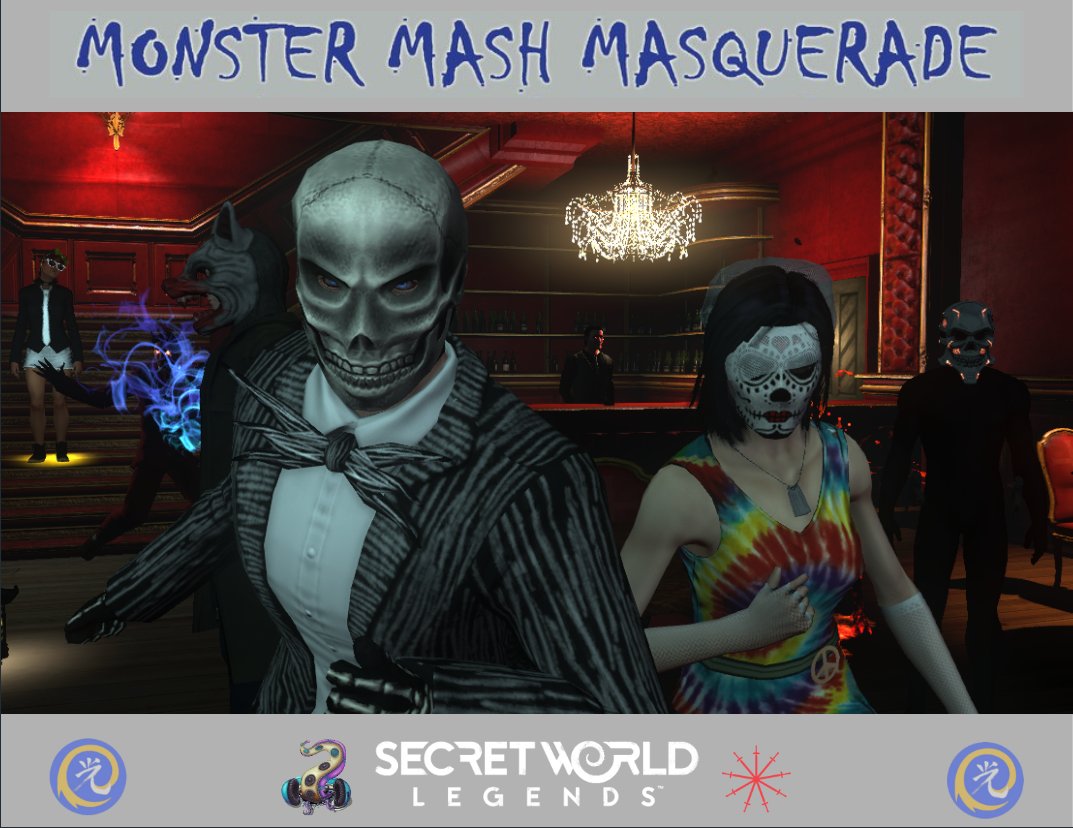 ---
Details

Written by

Elizabeth Katelin Hunt

Hits: 852
Over the past few years, members of our Secret World Legends community have ramped up efforts for Extra Life's Game Day event.  This year is no different. Nine Swords does not have its own team - however, we hope to see lots of you out there encouraging our friends and supporting them in reaching and exceeding their goals.

For more information about Extra Life, to find out which teams and individuals are participating and to find out how you can get involved if you want to - head over to this overview from Andy Benditt, one of the Community Managers for Funcom.
---
Details

Written by

Elizabeth Katelin Hunt

Hits: 1186
Following some strange things happening in the ingame pop up window, and via the @The_Buzzing - Secret World Legends confirmed that on November 14th 2018 new content is being launched!

WITNESS - Dark Agartha, a telling of a possible apocalyptic future. https://twitter.com/SecretWorldLgds/status/1057678803122749443
To catch up on the strange things that happened leading up to the launch release, check out this thread from Chosen-Wan.
---