Home
Details

Written by

Uragon Durendal Hunter

Hits: 365
Besides continuously welcoming new members and leaders, we also sometimes have to accept the fact that people move on and step down from their roles. As such is life, I would like to use the opportunity to thank Ishco for all she has done in her active time as a leader in Nine Swords. In her active times, she has contributed greatly to welcoming new members and organizing both social and PvE gaming activities. All the best for the future, Ishco!
Details

Written by

Elizabeth Katelin Hunt

Hits: 397
As an apology and compensation for yesterday's authentication and connectivity issues, Funcom are granting 2 Cache Keys to everyone. You have until the end of Monday 12th August 2019 to claim this. Additionally, Catalysts and Imbuers are 50% off and AP/SP are 30% off through Monday.
If that wasn't enough - we are also getting FREE KEYS (No Limits) Weekend begins now through to this coming Monday!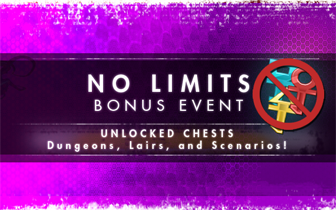 Good job we already have a stack of stuff scheduled that we can all get stuck into *winks*
---
Details

Written by

Elizabeth Katelin Hunt

Hits: 428
Please all join us in congratulating Sam515 in joining the Nine Swords leadership team! He will be taking on the role of Academy Leader.
Sam has some pretty exciting ideas in store and we hope you will all support him as much as you can in making those ideas a success for our cabal! If you are inspired by what you see over the coming period - get in touch and find out how you can get more involved in our cabal! 
You can congratulate Sam here in this post: click here
Find out what each of our divisions do here: Division Overview
---
Details

Written by

Elizabeth Katelin Hunt

Hits: 923
The latest issue of the Nine Swords newsletter can be found here The Sword's Edge Issue-37
Thank you again to everyone who took part in all the fun during this month of celebrations! And especially to those who helped the fun happen!
---