Home
Details

Written by

Elizabeth Katelin Hunt

Hits: 478
The final three chapters of Nine Swords Evolutions have been released by HolloPoint today! Thought your weekend was plain sailing so far? Hold on tight - you are about to go on a wild adventure with the Nine Swords team!
You can read the final three chapter via this link here: https://www.nine-swords.com/knowledge-base/nine-swords-evolutions?start=140
Alternatively, if you have waited for the entire novel to be published so you could binge it all in one go, you can use this link: Nine Swords Evolutions
HolloPoint - you have woven a fantastic piece of artwork and story telling! We are very thankful and honoured you invested so much time and energy to do this for us!! 
Swords, if you want to comment on Nine Swords Evolutions, you can do so in this forum thread here: https://www.nine-swords.com/forums/53/13079
---
Details

Written by

Elizabeth Katelin Hunt

Hits: 476
Today is the Nine Swords and League of Monster Slayers MONSTER BASH!! We want to see as many of you there as possible in your scariest Halloween costumes. 
We are going to be in Agartha summoning from around 12noon GMT. You can see the schedule / summoning teams here in the Noticeboard thread . The last scheduled summoning team is at 1am GMT. 
If anyone wants to tank / heal from either cabal and sees open summoning slots, please either respond to the thread or get in touch with Katelin. 
See you all in game! 
---
Details

Written by

Elizabeth Katelin Hunt

Hits: 368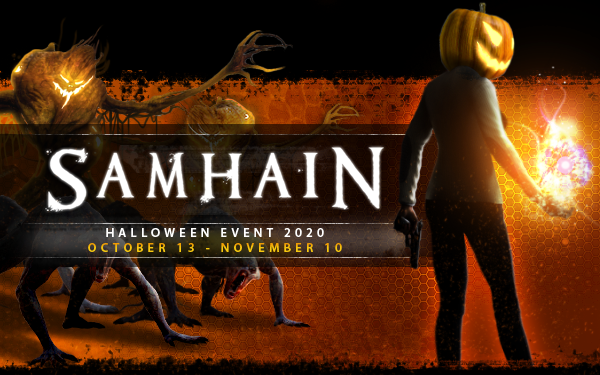 Please note, the Samhain event has been extended to November 12th! 
🎃🎃🎃🎃🎃🎃🎃🎃🎃🎃🎃🎃🎃🎃🎃🎃🎃🎃🎃🎃🎃🎃🎃🎃🎃🎃🎃🎃🎃🎃🎃🎃🎃🎃🎃🎃🎃
---
Details

Written by

Elizabeth Katelin Hunt

Hits: 418
Ready for some more action and excitement? Chapter 12 of Nine Swords Evolutions has been released by HolloPoint today! You can continue reading here: Nine Swords Evolutions, Chapter 12
---