Home
Details

Written by

Elizabeth Katelin Hunt

Hits: 777
What an amazing feat - 7 years! On behalf of our whole leadership team, we would like to thank all our members and the SWL community for continuing to be engaged, for always striving to have fun - and for logging in! We wouldn't be here, if it wasn't for you. And we appreciate you all very much! 
It always feels crazy looking back and seeing the development for the cabal starting even almost a year before our launch date in The Secret World - though at the same time, all these years have flown by. 
Thank you to our cabal members who made the effort to attend our 7th Anniversary Cabal meeting today, and congratulations to everyone who won prizes in our log in draw! 

See you in game!
---
Details

Written by

Elizabeth Katelin Hunt

Hits: 689
Secret World Legend is turning TWO! And while there are lots of official anniversary things happening in game - our fantastic community has once again come together to ensure that everyone has AS MUCH FUN AS POSSIBLE!!! Excited? You bet I am - and you should be too!! 
There are masses of things going on both in game and via various social channels. For a comprehensive overview please check out the events listings and links posted over in the SWL Forums by Hollopoint >  https://forums.funcom.com/t/megaversary-2-agarthan-boogaloo-events-listings-and-links/73616
Come and support your cabal, and your community! We would love to see you all in game.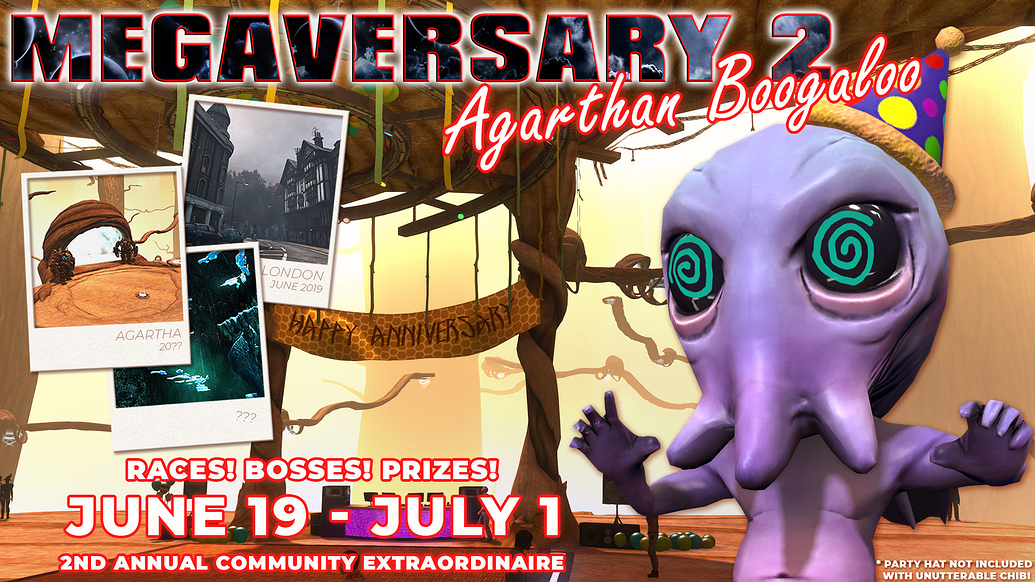 ---
Details

Written by

Elizabeth Katelin Hunt

Hits: 783
Competition: The Amazing Race in Dark Agartha
Phanth is at it again, and this time is challenging you to show us what you've got in Dark Agartha!
There are 3 competition sections you can enter, Swords:
Speed-Master
Fearless
Guide-Master
You  can enter one section, or all of them - and the winner of each section will win 100MoF!
What are you waiting for - head over to this post to find out more : https://www.nine-swords.com/forums/18/12243
---
Details

Written by

Elizabeth Katelin Hunt

Hits: 955
Well Nine Swords - you helped achieve another incredibly fun and successful Cabal Pride. We (especially Yuriksha and myself.. because seriously, it is hard work and we needed your help!!) are so thankful to each and every one of you that contributed ideas, gave prizes and came along today to support Nine Swords and the event. We are so grateful to have had the support again this year from Drina at Happy Tentacle Radio providing amazing music and commentary to the event - the photographic skills of Hikari was also wonderful!
Thank you's of course also go out to SO SO SO many members of our community who came along to support Cabal Pride 6 today! There are fantastic screenshots posted on Twitter with the #cabalpride6 https://twitter.com/hashtag/CabalPride6?src=hash
Thank you to all the cabals that presented! Congratulations to everyone that won the trivia questions we ran - and also the trivia that Knightsbridge Consulting ran as well! And thank you too, to AndyB for organising prizes for us to to give away!!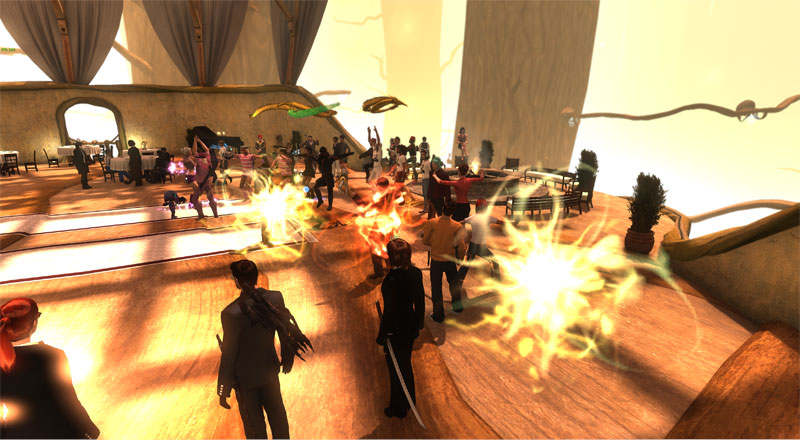 ---
Details

Written by

Elizabeth Katelin Hunt

Hits: 985
Cannot wait to see lots of you there!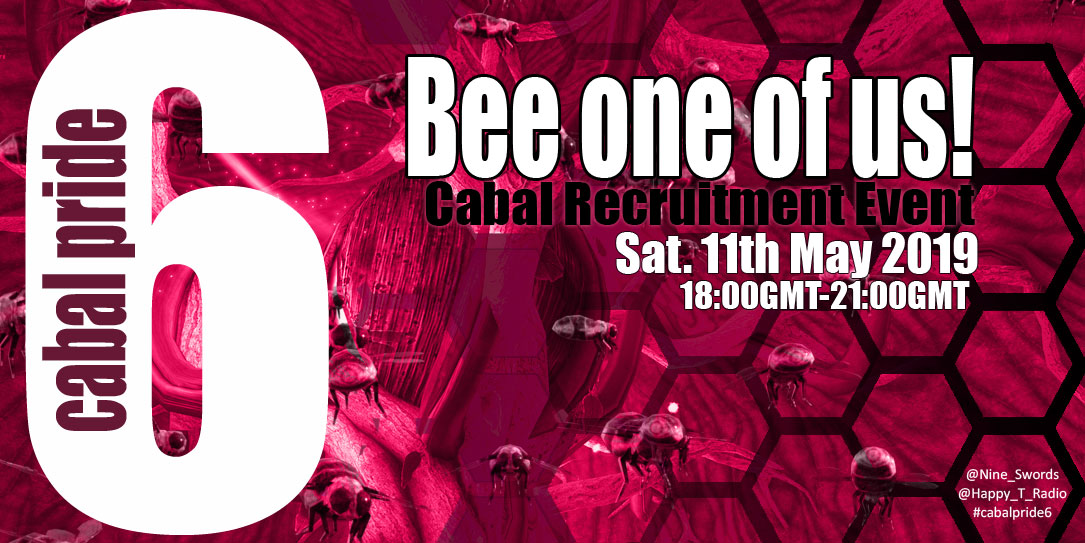 ---