Home
Details

Written by

Elizabeth Katelin Hunt

Hits: 316
It is the 9th of the month again, and so we are happy to release the latest issue of our Cabal Newsletter The Sword's Edge Issue 55 . We look back this month over the events that have been going on this last few weeks for our 9S 9th Anniversary as well as MEGAversary. 
Thank you this month to DigitalWraith and Balam for your contributions to the newsletter! I am very thankful for your support. 
---
Details

Written by

Elizabeth Katelin Hunt

Hits: 329
Nine Swords is celebrating NINE years as a cabal
and we have released a special edition of our cabal newsletter, The Sword's Edge to mark the occasion.
We hope you enjoy it: The Sword's Edge Issue 54 - 9th Anniversary Special Edition

---
Details

Written by

Elizabeth Katelin Hunt

Hits: 10212
Congratulations to three new promotions into our leadership team:
Xaoti is promoted to leader of our Pen Division (Research). 
Willow and Razorgrin are promoted as join leaders of our Hook Swords Division (Recruitment)
We wish the three of you all the very best in your new roles, and look forward to the new energy you will bring to our leadership team.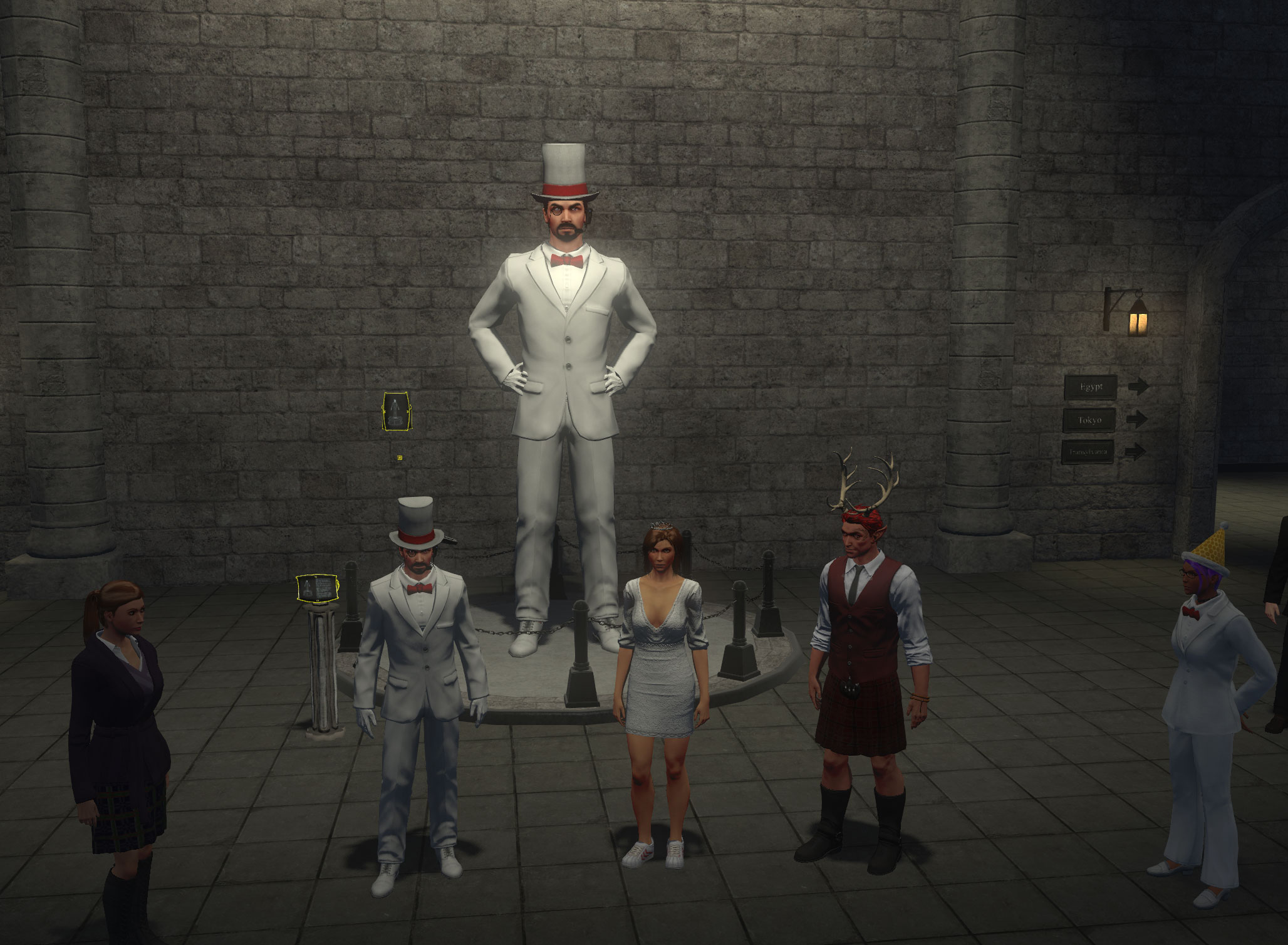 ---
Details

Written by

Elizabeth Katelin Hunt

Hits: 274
For the opening show for MEGAversary, we wrote a dedication to Mark (Hollopoint).
Incase you missed it being read out on air, here is our dedication: 
The heartache and pain that has ripped through our community since we learned of the passing of Hollopoint has been fierce and consuming - yet the support shared, kind words spoken and amount of people reaching out has been like a comforting blanket, enveloping and protecting.




Our cabal, Nine Swords, is grieving the loss of one of our most active and respected members - however we see that the loss of the community is not less than ours.




Hollopoint may not have set out with the mindset that he was going to Bee the Change - but he was a catalyst for it. Perhaps he woke up one day with the decision in his head not to refuse to do whatever he could do. Or it was his nature.

His journey through life with all the ups, downs and in-betweens made him strive to be a good person. It is clear from the conversations I have had with so many of our community since Monday that he inspired you through his creativity. That he encouraged you to be your best self and get involved. He gave and rarely expected anything in return.




We did give him some things in return. He had some serious fan-girls and fan-boys in the cabal who always commented on his art work. It was a continual stream of incredible work that still never sated our need for more. We praised him, offered feedback and honest critique - he continued giving and gifted us with two incredible Graphic Novels and countless promotional material.




We enjoyed sharing ideas for projects together. Thinking back to those early days when MEGAversary was just an idea - we honestly never considered the amount of World Bosses we were going to end up fighting ... and are still fighting.




It was a joy to team with him, to celebrate his successes as an artist, to just spend time chatting, laughing and landing in the Anima well many times together.




To say we are going to miss him is an understatement. The lack of his presence is already unbearable. If you knew Hollopoint, if you were inspired by him, if you loved him - we share your sorrow, and we hold you tight in our thoughts and hearts.




We are grateful you are here today to celebrate the life of an incredible cabal member, friend and generous passionate person. We need you to all help us carry the baton on, and ensure that what has been started never fades to dust.




We will miss you, Mark. Rest in peace.
With love, Nine Swords.

---
Details

Written by

Elizabeth Katelin Hunt

Hits: 241
MEGAversary 4 Opening Radio Show - Tribute to Hollopoint
With DJ Malak and DJ Raygun
Saturday 26th June, 11:00-13:00 EDT / 15:00-17:00 UTC
Agartha, in the Rooted Groove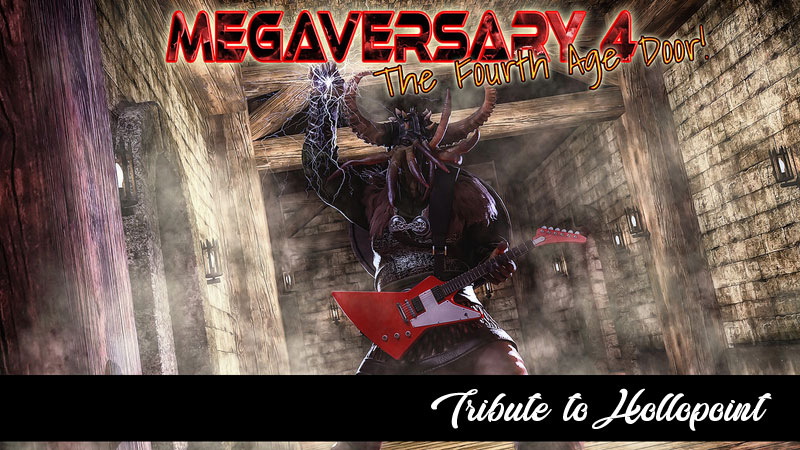 The planned opening Radio Show for the MEGAversary will kick off, as planned on Saturday 26th June 2021.
However, we are going to be dedicating the show to Hollopoint.
There is no chance in the world, that our favourite Scot would want a dreary boring ceremonial excuse of an event from us. Just look at what he had been planning for our community - if we dropped the ball now, we would never be forgiven.
So, we are going to celebrate the life of our incredible community member, MEGAversary organiser and all round very loved person - Hollopoint.
We are going to play music he loved, dance together and throughout the show, DJ Malak and DJ Raygun will read any dedications you would like to send them.
Looking forward to seeing as many of you there as possible.
Calendar: https://www.nine-swords.com/events/eventdetail/14975/-/megaversary-opening-radio-show-tribute-to-hollopoint
---