Home
Details

Written by

Elizabeth Katelin Hunt

Hits: 1131
Easter Bunnies at Asda.. Chocolate Santas at Tescos - well… we are still ramping up for Halloween. 
Nine Swords will of course be holding a fun social event again this year. Keep your eyes on our News feed here or follow us on Twitter @Nine_Swords to get the information first!!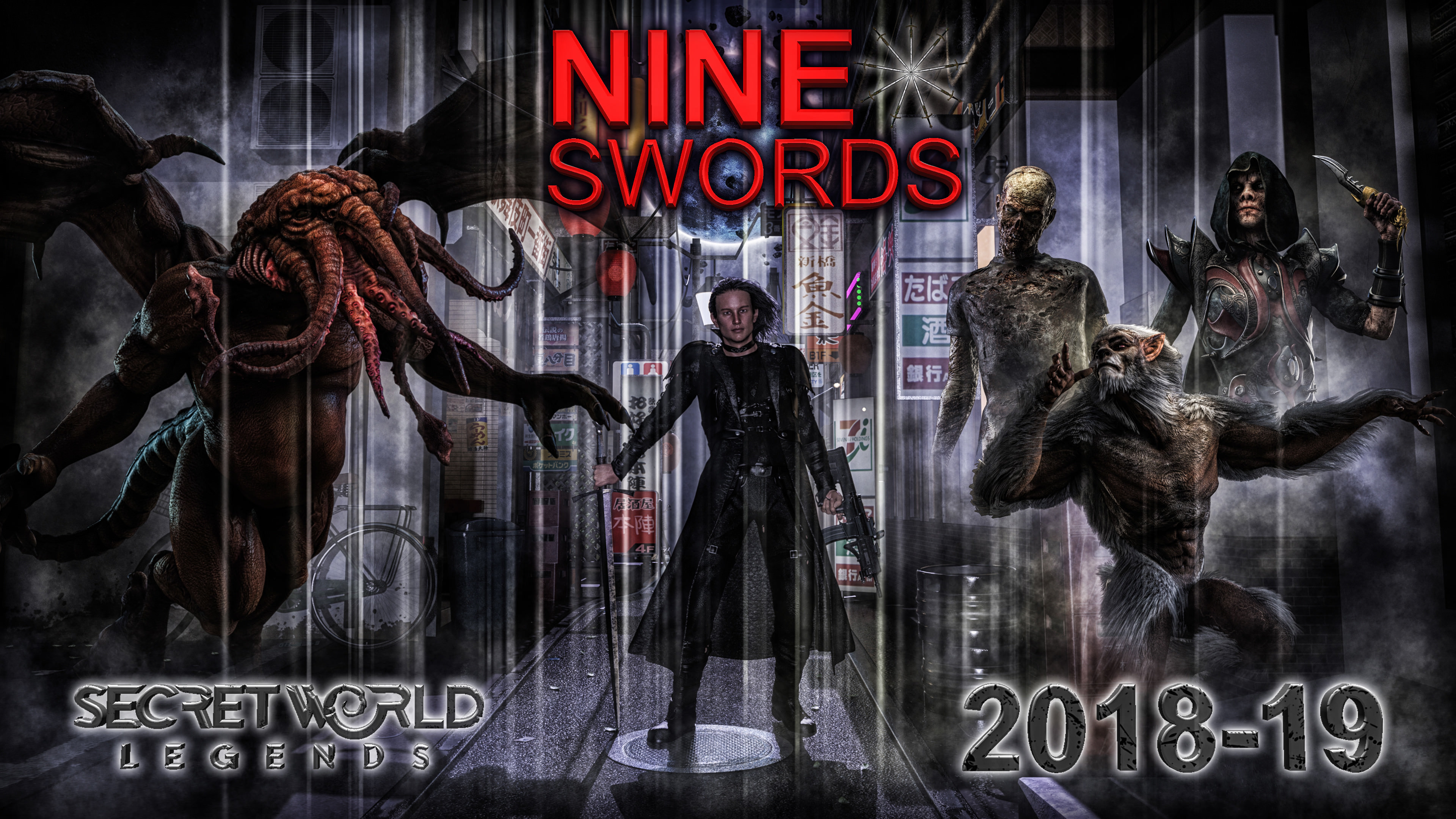 Image credits: Hollopoint
---
Details

Written by

Elizabeth Katelin Hunt

Hits: 1335
The new Scenario Occult Defence has been launched today following a scheduled downtime! 
Are you ready to defend Stonehenge against endless waves of enemies?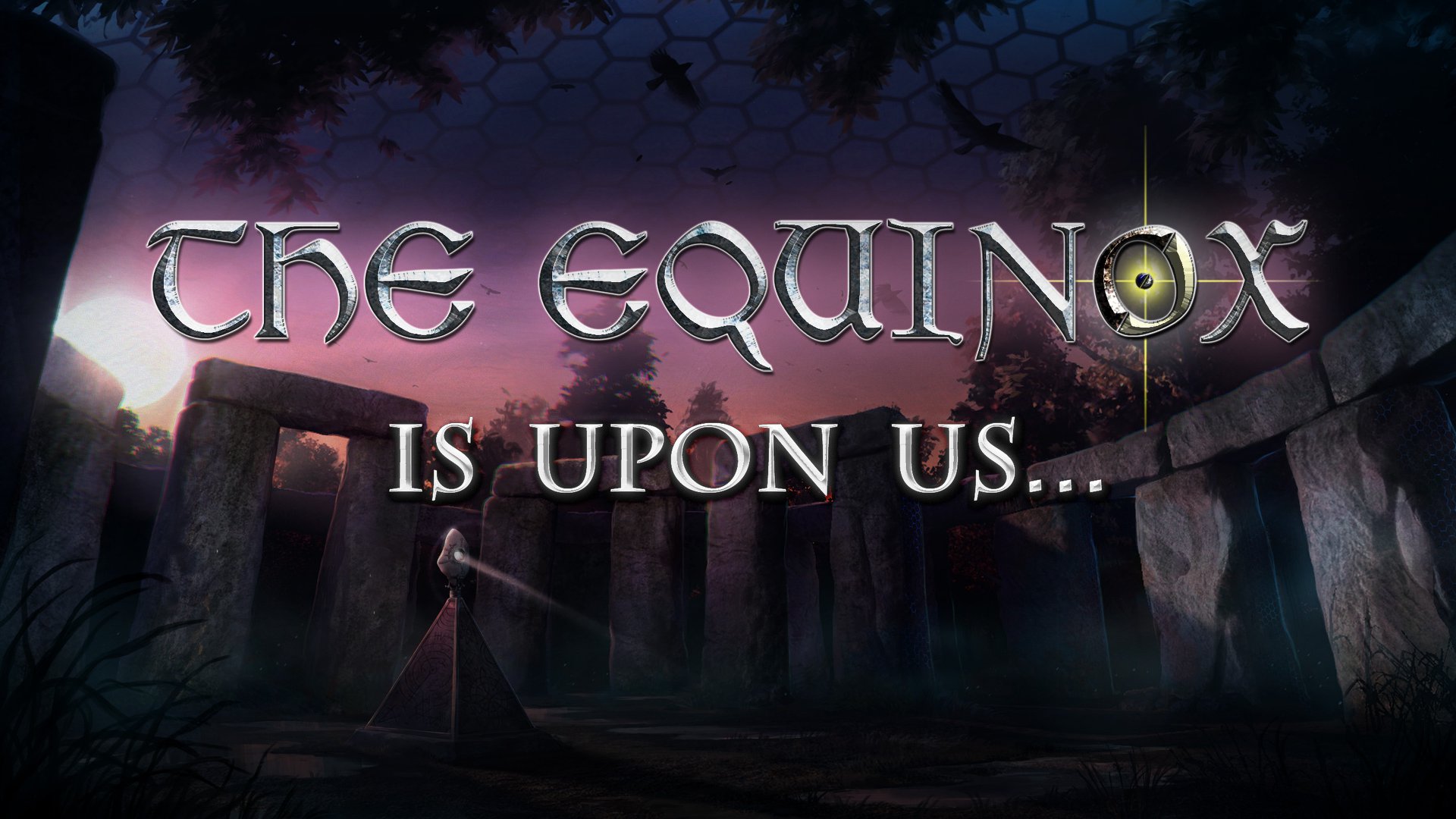 In addition, a new seasonal event starts today "The Envoys of Avalon". Discover event-exclusive legends and get a chance at special loot, including agent dossiers.  Seek them out in the center of Agartha!  
You can read more about what was included in todays patch here: https://www.secretworldlegends.com/2018/09/18/stonehenge/
---
Details

Written by

Elizabeth Katelin Hunt

Hits: 1131
After much teasing, today we got a short video!! 
Your mission: Prevent waves of simulated enemies from destabilizing an occult focus and destroying Stonehenge. 


Fight against endless waves of enemies by yourself or with a friend!

How far will you get?
Link to video: https://twitter.com/SecretWorldLgds/status/1039946006329270272
---
Details

Written by

Elizabeth Katelin Hunt

Hits: 1216
Following a bit of speculation and discussion from the community in this thread here, going from cabal chat today, our members have certainly had their interest peaked with the post made by Nirvelle today. 
A new scenario type is on the horizon, complete with different mechanics and an overall different feel. It will be an "Occult Defence" scenario type.
To quote Nirvelle, 
We looked at player feedback from the Seek & Preserve scenarios: what was liked and what was disliked. From there we designed a new scenario type, incorporating the best aspects of past scenarios, while removing the most disliked or incompatible mechanics. We also wanted to make sure that this new scenario had a different feel, entirely.

 
Nirvelle also said we should expect a blog post from Andy soon(TM) with more information.
You can contribute to the discussion in our forums here: https://www.nine-swords.com/forums/53?p=76823
---
Details

Written by

Elizabeth Katelin Hunt

Hits: 1086
Hello Swords! Starting today we will kick off an activity check. 
If you have logged in this year, you do not need to do anything. If you haven't logged into Secret World Legends on your character in Nine Swords during 2018 - well.. where are you?! We would love to see you! 
Our activity check will be carried out as detailed in our Activity in 9S. It will end on the 21st September 2018.
If you have any questions how this works, just get in touch with our leadership team via this thread: Activity Check forum discussion thread
---