Home
Details

Written by

Elizabeth Katelin Hunt

Hits: 173
As 2020 finally draws to a close, thank you for all being here for each other. May the year ahead bring you all good luck and happiness. Happy New Year, Nine Swords!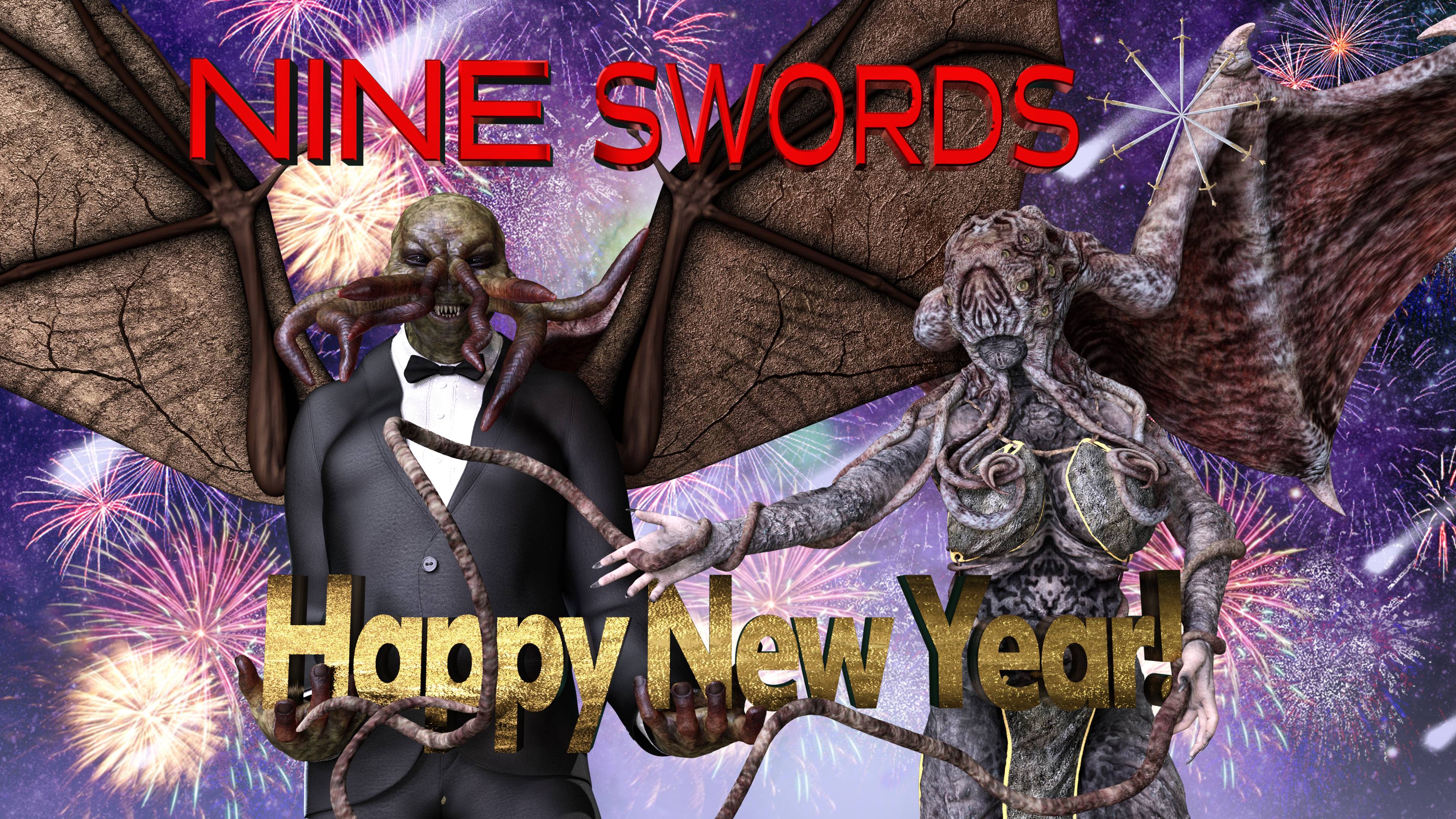 ---
Thank you to HolloPoint for the awesome image!
---
Details

Written by

Elizabeth Katelin Hunt

Hits: 163
We are quickly approaching 2021, so get out your shiny new calendars and make sure to save the date for our Parade of Museums, Swords! 
We are going to get together on Saturday January 2nd at 1800 UTC to look back at our accomplishments in 2020 and our ambitions for the year ahead.
So why not ring in the New Year with us at the 2021 Nine Swords' Parade of Museums!
https://www.nine-swords.com/forums/18?p=85553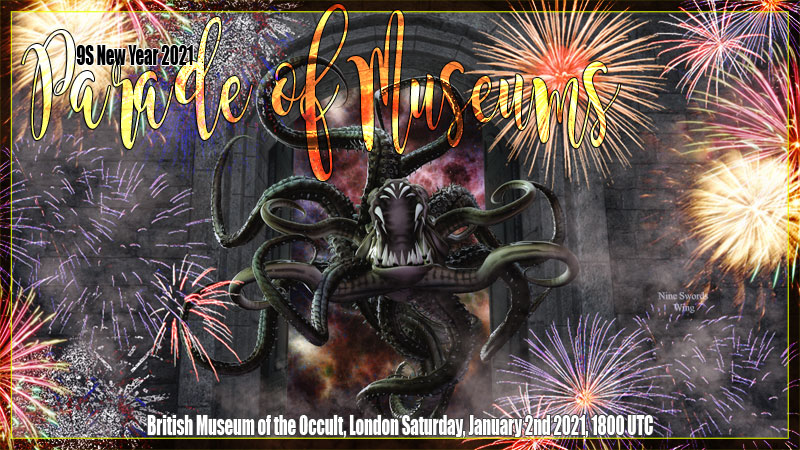 ---
Details

Written by

Elizabeth Katelin Hunt

Hits: 169
The 50th issue of our cabal newsletter has been released! You can read it here: The Sword's Edge Issue 50
Thank you to all of you for being here for each other this year, hope to see lots of you getting involved in our December antics.
---
Awesomely gorgeous artwork created by DigitalWraith in this months newsletter of D... I mean Richard. 
---
Details

Written by

Elizabeth Katelin Hunt

Hits: 263
Our time is likely the biggest gift you can give anyone. Which is why for this years Santa Swords - this is exactly what we want you to do.

Santa Swords 2020: Plan and run an event for our cabal during December!

From the first of December through to Sunday 27th December, we want you to come up with an idea of what you want to do.. and then we want you to invite members of our cabal to join you for that event - and we want a screenshot to see it happened!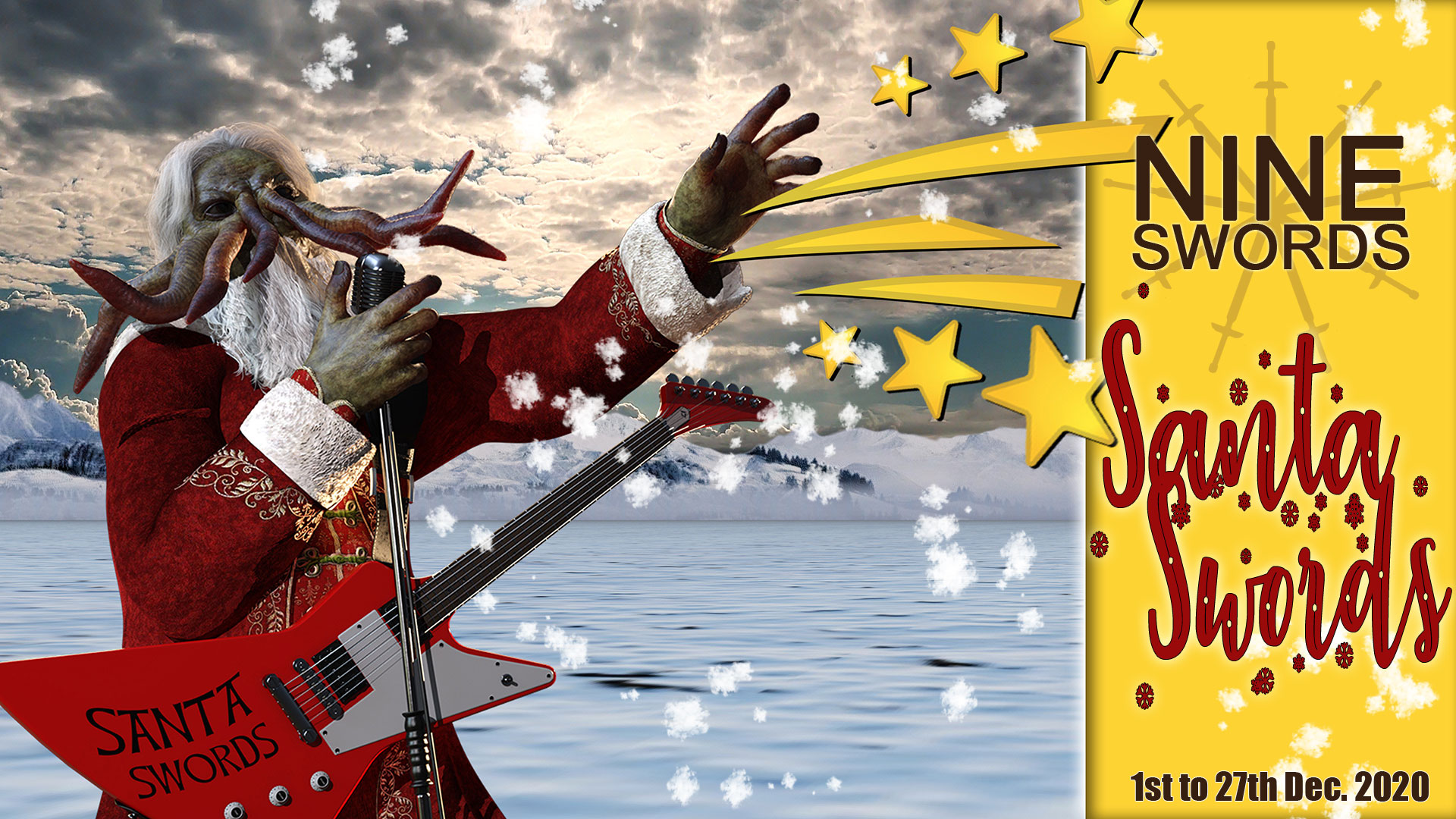 For more information, Swords - head over to the Noticeboard forum here: https://www.nine-swords.com/forums/18/13131?p=85358
---