Home
Details

Written by

Uragon Durendal Hunter

Hits: 113
It's time for some happy news regarding our leadership team. Ghostchilde has agreed to become a leader, heading the Recruitment Division. So if you considered becoming a recruiter yourself, you know who to talk to now. Congratulations on the new responsibilities!
Details

Written by

Elizabeth Katelin Hunt

Hits: 88
Head over to this link to read The Sword's Edge, Issue 23 - the latest issue of the Nine Swords Newsletter! 
Thank you to all members of Nine Swords that have contributed this month, as well as a shout out to guest contributor Cordite!
---
Details

Written by

Elizabeth Katelin Hunt

Hits: 130
As we transitioned to Secret World Legends, to have BrokenPieces step up to fill some rather large shoes leading our PvE division was a massive relief. BrokenPieces successfully led many raids and PvE activities within Nine Swords while we were in TSW, and the willingness for him to continue that here for us has been appreciated.
Today, BrokenPieces has stepped down as leader of our Nine Swords PvE division. I would like you to all join me in thanking him for all his efforts throughout TSW and SWL - and for sharing so much of his time and energy in scheduling lots of activities for us to sign up to! 
---
Details

Written by

Elizabeth Katelin Hunt

Hits: 109
If you enjoy writing, then keep reading this news article - because we need you! 
The next issue of our Nine Swords Newsletter, The Sword's Edge, will be released on the 9th of January - and unless we are met with any mitigating circumstances, shall be released on each 9th of the month this year. A newsletter is only any good if it has vibrant content that engages our cabal members, and people in the community that sit down to read it- therefore we are looking to strengthen our newsletter team.
If you can see yourself having enough time and energy to contribute to our cabal newsletter, then contact Katelin. We are very open to the types of content that could be included in the newsletter, so just speak up and share your ideas! 
Deadline for submissions for this months newsletter is the 7th January 2018.
---
Details

Written by

Elizabeth Katelin Hunt

Hits: 96
Swords - If you are working towards, or would like to work towards your lair boss kill achievements to get your hands on your lair raider jacket then you need to head over to this thread in our forums. There is a link in the thread so that you can add your needed lairs to the listing, then our lair run organisers can see who needs what!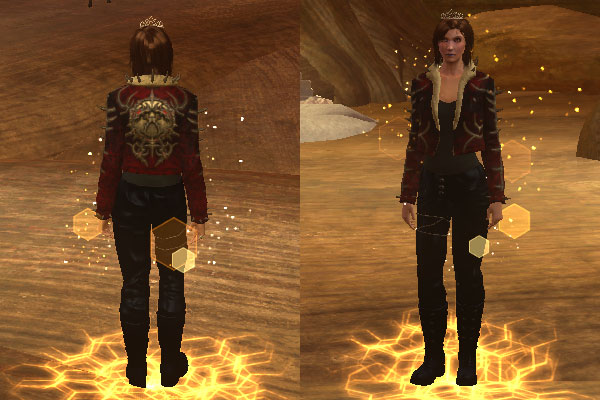 For more information about lairs and what you need to do to start running the content - check out our Introduction to Lairs!
---